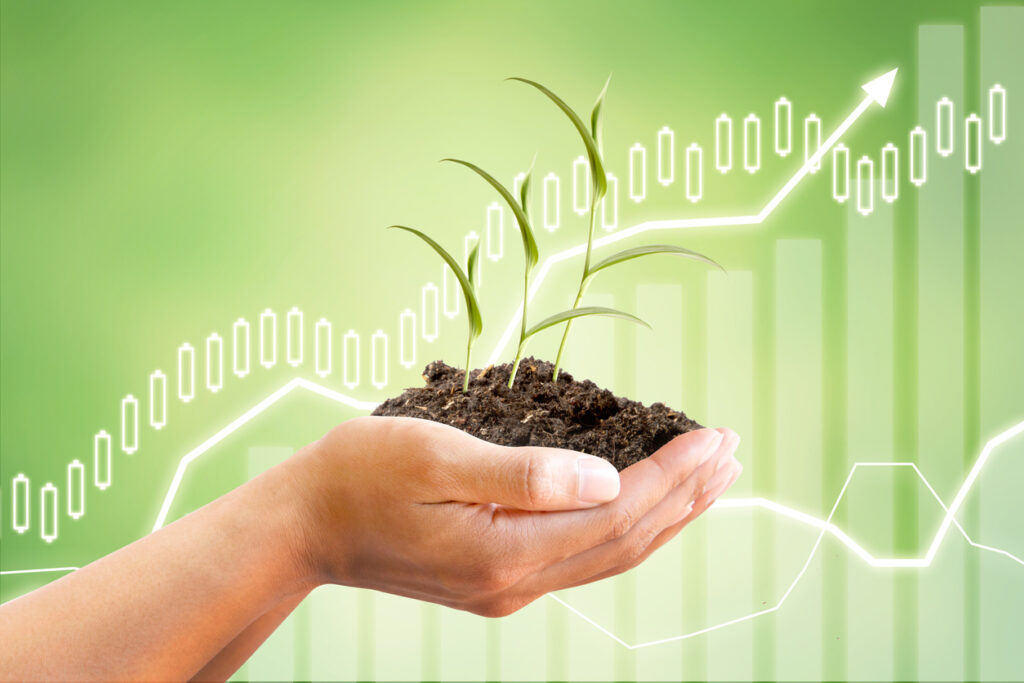 AlterAg's growth is fueled by global demand for clean, wholesome milk and dairy products, a growing world population and a shrinking inventory of suitable land that is unpolluted. It is for these reasons that our growth and acquisition strategy combines horizontal integration of farms with vertical integration of key supply-chain components, such as raw land and branded product processing. By controlling the supply chain (vertically and horizontally), we can assure consistent quality at each level of production and seamless migration of raw materials to branded products. The result is a loyal consumer base and predictable profitability.
AlterAg Platform Strategy
Acquire strategically located, independently owned dairy farms.
Assimilate each farm onto AlterAg's management and technology platform.
Increase production and profitability through better practices, technology planning, systemized accounting and reporting, and capital management.
Acquire strategic components of the supply chain between farm land and dairy product processing.
Integrate the farms with the supply chain.
Provide wholesome, high-quality milk and dairy products to the global community.
Escalating Domestic and Global Dairy Markets
Emerging global demand for dairy products is expected to increase over the next decade largely driven by increasing urbanization, rising incomes in emerging markets, and rapidly increasing appreciation by Asian consumers.
---
Informed Milk Consumers Drive Dynamics
Demand-driven shift to "healthy" and "clean label" products is resulting in premium pricing worldwide.
Consumers are increasingly recognizing that milk contains additional essential nutrients absent from plant-based products.
---
Increased Investments by Dairy Processors and Retailers Underscore the Emerging Importance of Clean Protein
The Dairy Farmers of America (DFA) acquired properties of Dean Foods.
DFA acquired Agropur's UHT plant in St. Paul, Minnesota and is investing millions of dollars in new equipment at the company's plant in Cabool, Missouri.
Saputo acquired F&A Dairy Products in the United States, Dairy Crest Group in the United Kingdom, and Lion Dairy & Drinks in Australia.
Walmart has a new milk processing facility in Indiana.
Coca-Cola Canada is producing lactose-free milk in Canada and Arizona.
Chinese dairy giant Mengniu Dairy acquired a majority share of Inner Mongolia Shengmu High-tech Dairy to solidify Mengniu's raw milk supply and to support the expansion of organic dairy production and distribution throughout China.
---
AlterAg's Focus on Technology and Procedural Efficiencies Produces Higher-Quality Products, Drive Production and Reduce Costs
Dairy farms have traditionally lagged in technological advancements due to lack of capital and/or impetus.
Farms that migrate to modern technology and updated protocols can expect:

significant increases in production and per-unit profitability.
higher-quality, healthier production and premium pricing.

Farms that migrate to modern technology and updated protocols can anticipate alternative revenue streams (such as novel manure treatment production of natural fertilizers, waste-to-energy applications, etc.).
---
AlterAg Benefits from Current and Long Term Trends in the Industry
Family farms that cannot achieve a viable herd size and/or have yet to automate production cannot compete with the higher output levels and lower per-unit cost enjoyed by larger, more technological platforms.
Herd size augmentation and automation of dairy farm operations require access to the cost-efficient capital generally denied to family farms.
Farms unable to achieve a viable herd size and/or automated production are subject to volatile pricing and lumpy product demand.
Large farming platforms are filling the vacuum left by family farms leaving the industry.
Larger farming platforms have access to the capital and talent-pool necessary for broad domestic and international distribution.
Family farms typically lack a management and financial succession plan, and "next generation" siblings tend to lack interest to take over the family business.
The AlterAg platform provides access to technology, best practices know-how, economies of scale, succession planning, family liquidity, employment continuity for family managers and farmhands, homestead protection, and an over-all better place to work.
In turn, high-quality, more profitable farms dominate competition and drive stockholder value.